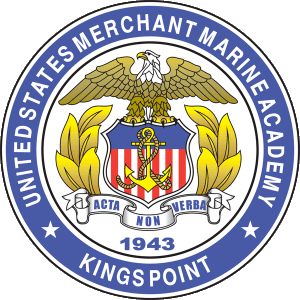 Samuel Dengel has been passionate about his education and his country since childhood.
This is evidenced by Samuel Dengel participation in the Eagle Scouts and his honored membership in the Order of the Arrow, followed by his brave actions as a volunteer firefighter, eventually leading up to Samuel James Dengel  acquiring of the respected title of Officer for the United States Merchant Marines; a title which he holds currently.
The impressive chronology of Samuel James Dengel achievements, including his personal and philanthropic pursuits, esteemed education, and successful career in the United States Armed Forces is further discussed below:
Early Civil Service
As an Eagle Scout, young Samuel James Dengel set out to build a strong skillset, learning how to problem solve, stand as a leader and serve the community. All of these skills would end up being essential to the success of his career in the United States Merchant Marines.  Samuel Dengel went above and beyond as an Eagle Scout, creating a database for United States veterans out of his own volition and being inducted as a member of the Order of the Arrow, an honor bestowed upon "Scouts and Scouters who best exemplify the Scout Oath and Law in their daily lives". Samuel James Dengel continued to serve his community throughout high school and college as a volunteer at two of his local fire departments.
Education
Samuel Dengel graduated from the United States Merchant Marine Academy at Kings Point, NY with a Bachelor of Science Degree in Marine Engineering, a U.S. Coast Guard 3rd Assistant Engineer's License, and a commission as an Ensign in the U.S. Navy Reserve. Additionally, Samuel James Dengel is a current applicant to the Marine Engineers' Beneficial Association.