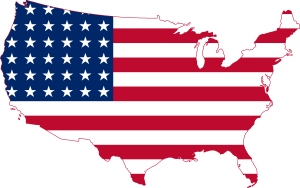 Ever since he was a young Eagle Scout, Samuel James Dengel knew he wanted to serve his country.
With passion, perseverance and a little hard work, Samuel James Dengel followed his dreams, leading him to a prestigious education and a career as a United States Merchant Marine. Along the way, Samuel Dengel has become very well-traveled, having made stops at a long list of ports of call all around the world.
Merchant Marine and Traveling
Serving as a United States Merchant Marine offers very unique duties and responsibilities. "The Merchant Marine is responsible for transporting cargo and passengers during peacetime. In time of war, the Merchant Marine is capable of being an auxiliary to the Navy, and can be called upon to deliver military personnel and material for the military. The Merchant Marine, however, does not have a role in combat, although a merchant mariner has a responsibility to protect cargo carried aboard his ship".
Calls of Duty
Samuel Dengel's time serving as a Merchant Marine has been fulfilling and greatly rewarding. Dengel has been on continuous duty to facilitate the role of getting personnel and supplies to his assigned ship. In addition to having traveled to the Panama Canal and the Suez Canal, crossing the Equator and International Date Lines, Samuel James Dengel has also visited the following areas:
        Dublin and Cobh Ireland
        Copenhagen, Denmark
        Andros and Pireaus, Greece
        Malaga, Spain
        Lisbon, Portugal
        San Juan, PR
        Chittagong, Bangladesh
        Colombo, Sri Lanka
        Karachi, Pakistan
        Cape Town, S Africa
        Port Said, Egypt
        Guinea, W Africa
        Port Royal, Jamaica
        St Thomas, VI.